An introduction by Tatyana Radaikina before watching Tarkovsky's 'Mirror' – a treasure of Russian cinematography
Mirror is a 1974 Russian film directed by outstanding Andrei Tarkovsky. It is loosely autobiographical, unconventionally structured, and incorporates poems composed and read by the director's father, Arseny Tarkovsky.
Mirror depicts the thoughts, emotions and memories of Alexei (or Alyosha), and the world around him as a child, adolescent, and forty-year-old. The adult Alexei is only briefly glimpsed, but is present as a voice-over in some scenes including substantial dialogue. The structure of the film is discontinuous and non-chronological, without a conventional plot, and combines incidents, dreams and memories along with some news-reel footage. The film switches among three different time-frames: prewar (1935), war-time (1940s), and postwar (1960s-70s).
Mirror draws heavily on Tarkovsky's own childhood. Memories such as the evacuation from Moscow to the countryside during the WWII, and withdrawn father and his own mother.
Author: Tatyana Radaikina, a Moscow State University graduate (2019) specializing in History of Cinematography.
Let's talk about Tarkovsky. I honestly admit that I myself do not really like listening to discussions about him. It seems to me that in our (Russian) cinema there is no other director who would be entrusted with so much responsibility, who would be so often imitated, ascribed some kind of fictitious paternity in relation to everything that happened in our cinema after the 90s. All this has nothing to do with him, and moreover, it seems to me that this person always tried to get out of the stream and, if possible, not look at this. Tarkovsky all his life looked inward and spoke with difficulty about what he saw. If you watch his numerous interviews, his monologues, you will find that all of them, in one way or another, are about the inability to speak out. This is where the Mirror begins. Before the credits with the title of the film, we see a hypnosis session. A stuttering boy immersed in a hypnotic trance makes some kind of invisible, but obviously painful effort to say clearly and clearly 'i-c-a-n-s-p-e-a-k-o-u-t'
I quote from his doctor:
'Now I will remove this state and you will start speaking loudly and clearly NOT AFRAID OF YOUR OWN VOICE, YOUR OWN SPEECH. If you can speak now, you can speak like this all your life.'
It seems to me that in order to conduct a dialogue with the film, we need to be ready to empathize with the effort with which this phrase is pronounced, i.e. to remember everything that is untranslatable in us. The experience of untranslability, inexpressibility, and vocabulary insufficiency is a very Russian experience. If in the West, in the era of the Christian prosperity, scholasticism began to develop – reasoning, philosophy, text, then we inherited hesychasm from the Greeks, i.e. knowing God exclusively through a vision similar to Tabor's, i.e. through individual, sensory experience, which the language cannot accommodate. Hence the tendency towards silence. "A spoken thought is a lie." I once really liked the phrase said, it seems, by Merezhkovsky that the Russian mentality is characterized by "the sublime modesty of suffering", that is, public expression of some real, deep inner experiences in the form in which they are experienced seems not very believable, uncomfortable, causes a feeling of awkwardness. In everyday life, I-c-a-n-n-o-t-s-p-e-a-k-o-u-t. The right to speak is given holy fools and artists, because, roughly speaking, they can tell about God bypassing the text.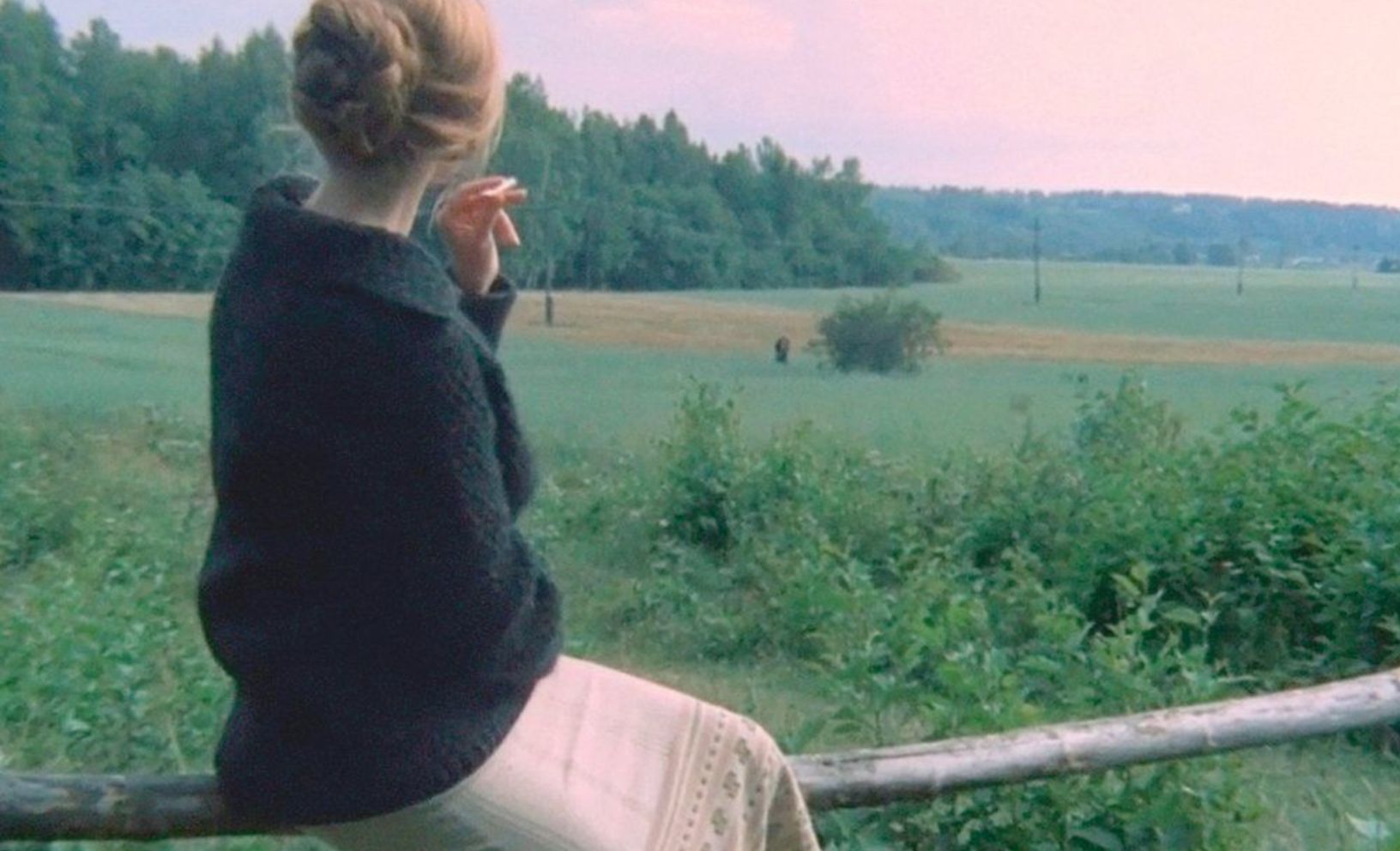 Why did Tarkovsky need to revive the images of childhood? After all, he said "too much importance is given to childhood." It seems to me that nostalgic feelings were really not an end in themselves here. Tarkovsky tried to understand human nature and chose for this the least clear for himself and those closest to him – his family. It seems to me that he acutely felt the repetition of everything. So, the author's mother and his wife are played by one person – Margarita Terekhova, the father and the author are voiced by one person – Innokenty Smoktunovsky, the author's son and the author himself in adolescence is played by Philip Yankovsky. We are lost in reflections, wandering in mirrors for the sole purpose of understanding the other through identification. The heroes of the film suffer from the problem that I talked about at the beginning, but when they lack words, Tarkovsky gives them poems, music, trees, dreams, newsreels – anything to prevent the inexpressible in a person from remaining unexpressed. The landscapes and portraits of the Northern Renaissance repeat the landscapes of Yuryevets. This all-historical, all-human repetition, our reflection in each other returns the ability to empathize.
---
'I am the first guest on your day of birth, And it was given to me to live with you alone, To enter your night dreams, And be reflected in your mirror', – excerpt from the poem Testament by Arseny Tarkovsky to his son Andrei Tarkovsky.